Active tea has been one of the great challenges of the year 2019 for us. As a new project, we had to work hard to better manage its release in the market.
After an excellent briefing with our client, the first step was the choice of name and slogan.
Then, logo creation, packaging design and e-commerce site.
=== Visite the Website ===>  www.activetea.fr 
www.activetea.fr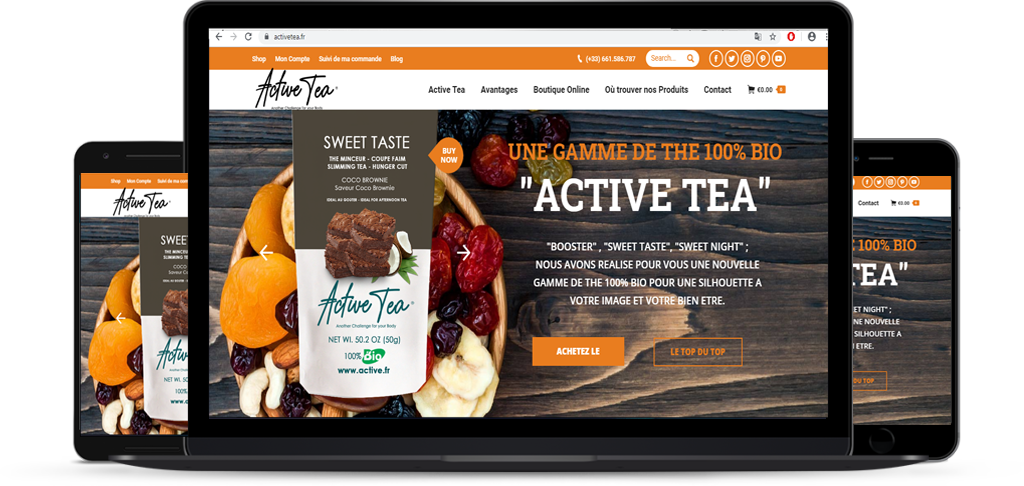 Do not think that everything was over. NO … The real challenge was going to start.
1. Strategy Analysis
2. Communication plan
3. Release Event with Dj Party and more.
If you are looking a great partner for your project; Contact-us now.