We Always Provide High Quality Products
Without greats inspirations, how do you think that an agency could create your success ? At Farwell Intermedia we have a department dedicated to create greats ideas, slogan for brands.
Some studies show that, Successful companies are those focused on their customers. By staying focused on your existing customers needs, you keep good relationship with them.
The more we know about a customers, the better we'll be able to help them better.
Using smart technology can make your life easier and save you money.
For our clients who want to develop business on platforms and take benefits of smart technology, We can provide advise and solutions for them. Get in touch with our team.
Why a quality website is important for a business?
People search the internet for businesses, products, services, etc. The days of relying on phone books are long gone. If someone needs to find information, they are most likely turning to the internet to find it.
When they search for something you offer or specifically for your business, you want to show up- and not just show up- but show up and look good.
Looking good is important because your website is often your first impression you give potential customers.
If they found you through a search or through a link a friend gave them, your website will be your first point of contact with them. Before they even see your store or talk to your staff, they will see your website. You want that first impression to be a good one.
Your storefront and showroom look good, right? Why do they look good? Because you know customers will see them and form an opinion about the business based on them (in addition to factors such as customer service, quality, price, etc. of course). Think of your website as your digital storefront and showroom. People are looking at it and are forming an opinion about the business based on it. So make it look good!
What makes up a quality website?
A quality website is clean, well-organized, easy to navigate, clear/concise, modern (in terms of style and layout), functional, branded, and motivates the visitor to do business with you.
Information such as hours of operation, location, and contact info should be extremely easy to find. If you have social media profiles, buttons linked to these profiles should be present. People want a quick solution to their problem or a quick answer to their question. Make it easy for them. They also want to look at something that is visually appealing. Give them that with a quality website.
A quality website looks good in all browsers. You should browser test your website to make sure it looks right and functions properly across all browsers.
A quality website also looks good and is easy to use on a mobile device. The current trend of increasing mobile use to access the internet means your website needs to be properly built and designed for optimal mobile viewing.
what we stand for is quality, professionalism, innovation and success.
We love what we do and we love helping others succeed at what they love to do.
We have a vision; Help our customers grow and shine through our marketing and communications strategies.
Making the good choice is essential.Trust us and let us turn your ideas into the reality.
IN MORE THAN 10 YEARS, WE BROUGHT A NEW VISION OF COMMUNICATION AND BUSINESS STRATEGIES TO BRANDS, STARTUP, ENTREPRENEURS AND PUBLIC PERSON WORLDWIDE. THEY CAN SAY IT BY THEIR OWN WORDS.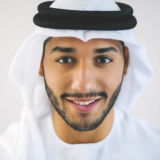 Muhammad Taif
United Emirates Gov.
Communication Manager
Working with Farwell Intermedia was a great experience. We spent with our team amazing moment to study our needs and find the best strategy. Very impressed. – United Emirates Gov. –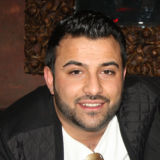 Topal Stettin
My Car Smart | France
Manager
J'ai bénéficié d'un accompagnement intégral en 2014 depuis le conseil, la conception design du logo de mon entreprise, la mise en place des partenariats commerciaux et ainsi que la stratégie de développement qui ont permis à MyCar Smart de gagner rapidement en croissance en un an. "Je recommande Vivement" — My Car Smart —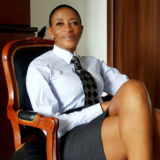 Francois Puene
Le Franco Hotel | Cameroon
Head Manager
J'ai eu le plaisir de travailler avec Farwell Intermedia pour la création d'une identité visuelle à mon nom avec ces initiales et ainsi que la gestion de mon image. Une expérience enrichissante et un professionnalisme sans faille.  C'est une agence dynamique, de qualité, pro créative et toujours en constance proposition de nouvelles idées. Je les ai recommandé auprès de tiers. J'ai été ravie de leur savoir faire.